General Information
AGENDA
Date

Morning

Afternoon

Evening

Sept. 18

Friday

Registration

Welcome Reception

Sept. 19

Saturday

Opening &


Plenary Lectures

Plenary Lectures &


Panel Discussion


Poster Presentations

(with wine and snacks)

Sept. 20




Sunday

Plenary Lectures

Plenary Lectures

Banquet

Biomac

Poster Awards

Sept. 21

Monday

Plenary Lectures &


Closing

City Tour (Optional)



IMPORTANT DATES
Registration and Abstract Submission Starting Date: May 5, 2020
Abstract Submission Deadline: June 20, 2020
Early Bird Registration Deadline: July 5, 2020
Meeting Dates: September 18-21, 2020
VENUE
Worldhotel Grand Dushulake Suzhou is the first standard conference and leisure 5 star criterion hotel in Suzhou,China, located right in the thriving new commercial, residential and entertainment hub of Suzhou Industrial Park (SIP). It boasts an independent conference center and function hall features two 1,000 sqm pillarless banquet halls, one 500-seat auditorium, plus 18 meeting rooms, VIP lounges and exhibition areas, all with multi-functional set-ups. State-of-the-art technology and integrated systems, including Wireless and broadband Internet access, up to 450-inch electric projection screens, multi-language translation, and telephone and video conferencing, ensure smooth running events. It has 330 guestrooms and suites, including 33 VIP rooms in a dedicated VIP building. Each elegant guestroom is equipped with free broadband Internet access, 40-inch LCD TVs with multiple satellite/cable channels, international direct dial telephones and large electronic safes. Expansive windows frame stunning views of the tranquil Dushu Lake, instilling a resort feel to the hotel and therefore distinguishing oneself from other luxury hotels in China.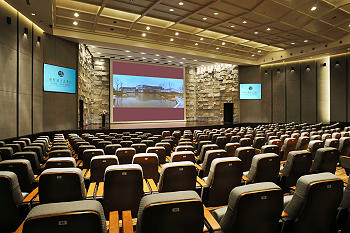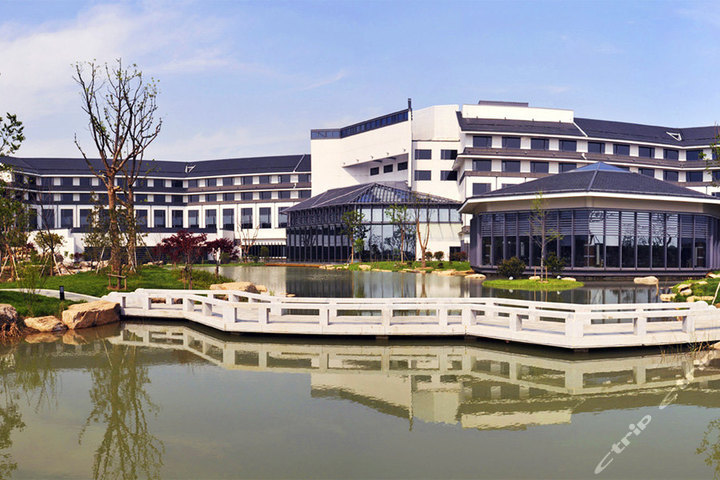 SUZHOU CITY
Suzhou, the cradle of Wu Culture, is a city with a history of more than 2,500 years, tracing back to the later Shang Dynasty. While talking about Suzhou, the old saying mentions it as a "Paradise on the Earth" or the "East Venice of the World". The city is renowned for its beautiful stone bridges, pagodas, and meticulously designed gardens which have contributed to its status as a great tourist attraction. Since the Song Dynasty (960-1279), Suzhou has also been an important centre for China's silk industry and continues to hold that prominent position today. Not just for its natural beauty, its splendid history, or its cultural heritage, Suzhou's economy represents the highest growth and the fastest expansion in the past 5-10 years in the region and in China. The city is part of the Yangtze River Delta region. More than 130 of the world top 500 corporations listed on the Fortune have set their offices in the town. The weather of Suzhou is mild and moist with four distinct seasons. September usually has nice weather with mostly sunny days and average temperatures of 20-28 oC.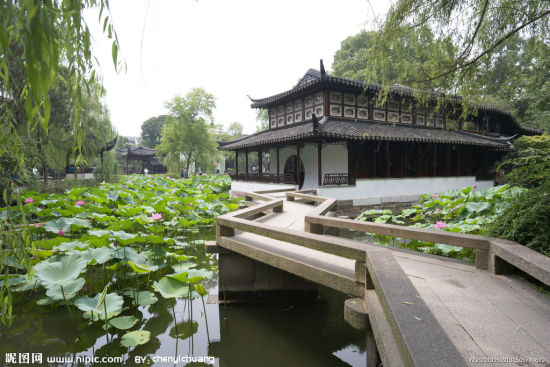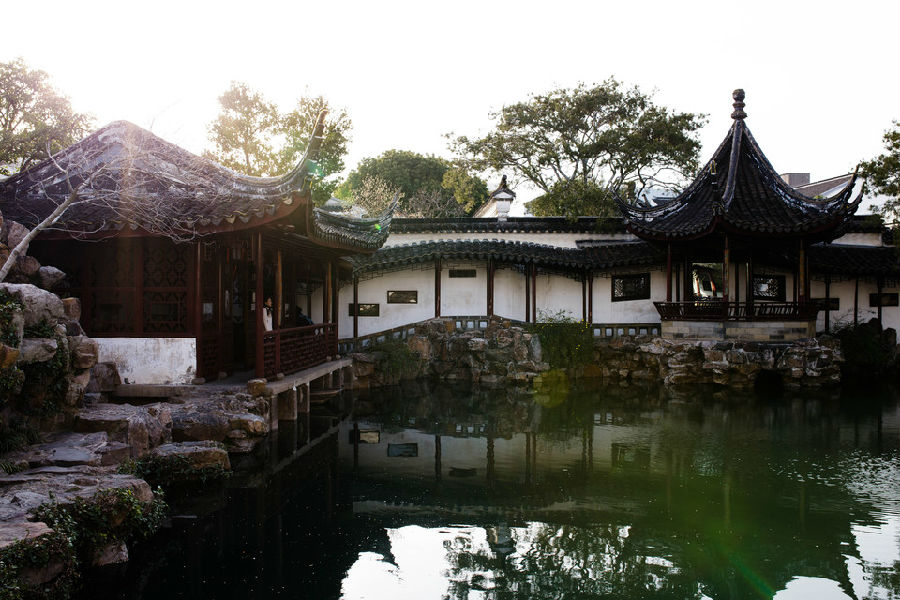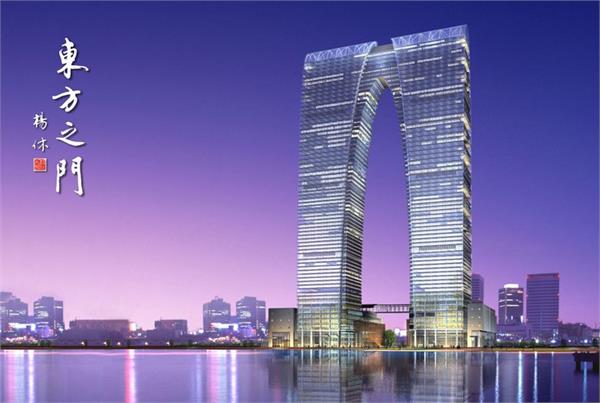 TRANSPORTATION / TRAVEL
Being an important historical and tourist city, Suzhou is easily accessible by air, rail and road.
Flight -Tourists who want to come to Suzhou often fly to Shanghai and then take a bus or fast train onwards to Suzhou. There are shuttle bus services from Shanghai Pudong International Airport and Hongqiao International Airport to Suzhou, with duration approximately 2 hours from Pudong Airport and 1 hour from Hongqiao Airport, respectively. In addition, there are plenty of fast trains running from Shanghai to Suzhou. Trains depart from Shanghai's main station every half an hour and the journey time varies between 30-50 minutes.
Train - Suzhou is a major stop along the Beijing-Shanghai railway line and there are over 100 daily train services which stop at Suzhou Railway Station. There are daily services to and from Beijing, Shanghai, Xian, Guilin and many more main tourist areas inChinato and from Suzhou.
Taxi - Taxis are convenient and are generally a hassle-free alternative to public transportation. There are lots of taxis looping the city so there is usually no problem to flag one down to stop for you. Fees are charged according to meter. The starting price is 12 RMB for 3 km, and over 3 km, 2.5 RMB/per km for a Santana cab.
Subway - Suzhou has built a good subway system, through which you can reach most of the places in Suzhou. Worldhotel Grand Dushulake can be conveniently reached via Subway LINE 2 and stop at Moonbay Station (轨道交通2号线月亮湾站).