Invited Speakers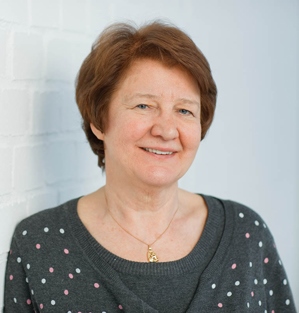 Ann-Christine Albertsson (Keynote Speaker)



Ann-Christine Albertsson

Professor in Polymer Technology

KTH–Royal Institute of Technology

Department of Fibre and Polymer Technology

S-100 44 Stockholm

Sweden

Website:

http://www.kth.se/en/che/divisions/polymer-technology/staff/ann-christine-albertsson-professor-1.425821




Among her numerous prestigious appointments, noteworthy is for instance the Presidency of EPF (European Polymer Federation) during the years 2001-2003, being a member of Scientific Advisory Board at the Max Planck Institute for Polymer Research in Germany 2007-2013 and appointed chairperson 2013-2014 of The Review Panel of the Helmholz Programme "Biointerfaces innTechnology and Medicin", Germany. Her honors and awards include the Arnberg Award from the Royal Swedish Academy of Sciences (1992), the Nordblad.-Ekstrand Medal from the Swedish Chemical Society (1996), the Giulio Natta Award, Italy (2009), ERC Advanced Grant (EU top Scientists Award) 2010 and Stockholm Innovation Grant, 2011.

Professor Albertsson is the author or co-author of nearly 400 publications in international scientific journals and is also the editor of 7 books. Since the start in the spring of 2000, she is the Editor-in-Chief of the American Chemical Society journal "Biomacromolecules", a journal integrating polymer science and the biological sciences. Since 1989, member of the Royal Academy of Engineering Sciences (IVA).

Research interests: Ring-opening polymerization with special attention given to controlled degradation rate using new reactions, new catalysts, molecular architecture for future materials such as star, comb, networks, hyperbranched macromolecules, functional polymers and surface treatment for increased biocompatibility, controlled degradation, degradation rate, degradation products and degradation mechanisms as well as environmental interaction of polymers. Applied research include well-organized materials and tailor-made polymers for medical applications, drugs and agriculture, advanced systems for polymers, hierarchial structures and hybrid materials, recycling, waste problems and life-cycle design, problems adapted to the environment, materials from renewable resources and especially modified hemicellulose as barrier films and hydrogels, long-term properties such as thermo-oxidation, hydrolysis, photo-oxidation and biotic degradation, and tailor-made tests and controlled degradation by artificial biological processes.

Professor Ann-Christine Albertsson is Honorary Professor at BUCT University of Chemical Technology in Beijing,China(2009) and also Distinguished Guest Professor at the Changchun Institute of Applied Chemistry, Chinese Academy of Sciences since 2006.