Invited Speakers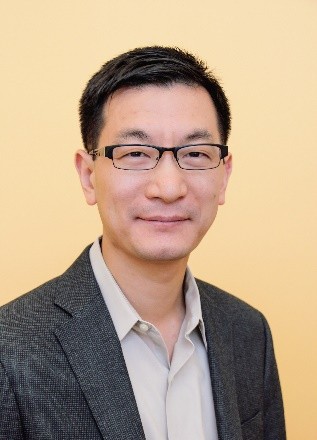 Xiaoyuan (Shawn) Chen
Xiaoyuan (Shawn) Chen
Senior Investigator and Chief
Laboratory of Molecular Imaging and Nanomedicine (LOMIN)
National Institute of Biomedical Imaging and Bioengineering (NIBIB)
National Institutes of Health (NIH)
Group Website:
https://www.nibib.nih.gov/about-nibib/staff/xiaoyuan-chen
Dr. Xiaoyuan (Shawn) Chen received his PhD in Chemistry from the University of Idaho (1999). After two postdocs at Syracuse University and Washington University in St. Louis, he started his Assistant Professorship st the University of Southern California in 2002 and then moved to Stanford in 2004. He moved to NIH in 2009 and became a Senior Investigator and Chief of the Laboratory of Molecular Imaging and Nanomedicine (LOMIN) at the National Institute of Biomedical Imaging and Bioengineering (NIBIB), NIH. His current research interests include development of molecular imaging toolbox for better understanding of biology, early diagnosis of disease, monitoring therapy response, and guiding drug discovery/development. His lab puts special emphasis on high-sensitivity nanosensors for biomarker detection and theranostic nanomedicine for imaging, gene and drug delivery, and monitoring of treatment. Dr. Chen has published over 600 peer-reviewed papers (H-index >110) and numerous books and book chapters. He is the founding editor of journal "Theranostics" (2016 IF = 8.766). He was elected as AIMBE Fellow (2017), received ACS Bioconjugate Chemistry Lecturer Award (2016), NIH Director's Award (2014), NIBIB Mentor Award (2012) and 1000 talent plan B (2010). He is also the Past-President of Chinese-American Society of Nanomedicine and Nanobiotechnology (CASNN) and Past-President of the Radiopharmaceutical Science Council (RPSC), Society of Nuclear Medicine and Molecular Imaging (SNMMI).
Representative Publications
1. Dai Y, Cheng S, Wang Z, Zhang R, Yang Z, Wang J, Yung BC, Wang Z, Jacobson O, Xu C, Ni Q, Yu G, Zhou Z, Chen X. Hypochlorous Acid Promoted Platinum Drug Chemotherapy by Myeloperoxidase-Encapsulated Therapeutic Metal Phenolic Nanoparticles. ACS Nano. 2018 Jan 5. doi: 10.1021/acsnano.7b06852.
2. Lin LS, Song J, Yang HH, Chen X. Yolk-Shell Nanostructures: Design, Synthesis, and Biomedical Applications. Adv Mater. 2017 Dec 27. doi: 10.1002/adma.201704639.
3. Zhu G, Lynn GM, Jacobson O, Chen K, Liu Y, Zhang H, Ma Y, Zhang F, Tian R, Ni Q, Cheng S, Wang Z, Lu N, Yung BC, Wang Z, Lang L, Fu X, Jin A, Weiss ID, Vishwasrao H, Niu G, Shroff H, Klinman DM, Seder RA, Chen X. Albumin/vaccine nanocomplexes that assemble in vivo for combination cancer immunotherapy. Nat Commun. 2017 Dec 5;8(1):1954.

4. Chen W, Tian R, Xu C, Yung BC, Wang G, Liu Y, Ni Q, Zhang F, Zhou Z, Wang J, Niu G, Ma Y, Fu L, Chen X. Microneedle-array patches loaded with dual mineralized protein/peptide particles for type 2 diabetes therapy. Nat Commun. 2017 Nov 24;8(1):1777.