Invited Speakers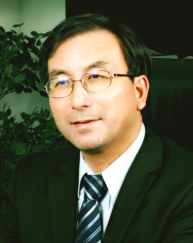 Jianmin Fang
Jianmin Fang, Ph.D.
Professor of Molecular Medicine
School of Life Science and Technology
Tongji University
Shanghai, China
www.tongji.edu.cn
Dr. Jianmin Fang received his Ph.D. degree in biology from Dalhousie University, Canada. He completed his postdoctoral training in tumour biology in the Department of Surgery at Harvard Medical School/Children's Hospital in Boston. Then he moved to California and worked at Cell Genesys at South San Francisco as a Scientist, Senior Scientist, and Program Head and then in Panorama Research Institute at Sunnyvale as the Director for Antibody Engineering. Since 2009,Dr. Fang has been a Professor of Molecular Medicine in Tongji University at the School of Life Science and Technology in Shanghai. He is also serving as Director of Tongji University Suzhou Institute in Suzhou. Dr. Fang's current research is focused on the development of antibody drugs and other therapeutics for cancer and other diseases. He has published over 50 papers in peer-reviewed journals, including Nature Biotechnology, PNAS, Cancer Research, Oncoimmunology etc. He has over 30 patents and is the inventor for a number of biological drugs in clinical development. He is the inventor for Conbercept, a novel biologics approved by Chinese FDA and is in Phase III trial in the USA. He led RC48 program, the first antibody-drug conjugate (ADC) approved for clinical trial in China and is currently in Phase III clinical trial. He is the founder of RemeGen, Ltd. a biopharmaceutical company focusing on the development of innovative antibody drugs. He is also the founder of MabPlex International, Ltd. which provides CDMO service to the global biopharmaceutical companies. Dr. Fang is a member of "National Thousand Talent Project. He is the member of Scientific Committee for the national "Major Drug Innovation Projects" at Ministry of Health of China. He is the Vice Chairman of Antibody Drug Division at China Medicinal Biotechnology Association and the Vice Chairman of Drug Innovation Division at Chinese Pharmaceutical Innovation Research and Development Association (PHIRDA).
Representative Publications
1. Li B, Xu L, Pi C, Yin Y, Xie K, Tao F, Li R, Gu H, Fang J. CD89-mediated recruitment of macrophages via a bispecific antibody enhances anti-tumor efficacy. Oncoimmunology. 2017 Oct 12;7(1):e1380142.
2. Li Y, Shen XZ, Li L, Zhao TV, Bernstein KE, Johnson AK, Lyden P, Fang J, Shi P. Brain Transforming Growth Factor-β Resists Hypertension Via Regulating Microglial Activation. Stroke. 2017 Sep;48(9):2557-2564.
3. Li D, Xie K, Zhang L, Yao X, Li H, Xu Q, Wang X, Jiang J, Fang J. Dual blockade of vascular endothelial growth factor (VEGF) and basic fibroblast growth factor (FGF-2) exhibits potent anti-angiogenic effects. Cancer Lett. 2016 Jul 28;377(2):164-73.
4. Yao X, Jiang J, Wang X, Huang C, Li D, Xie K, Xu Q, Li H, Li Z, Lou L, Fang J. A novel humanized anti-HER2 antibody conjugated with MMAE exerts potent anti-tumor activity. Breast Cancer Res Treat. 2015 Aug;153(1):123-33.
5. Li D, Xie K, Ding G, Li J, Chen K, Li H, Qian J, Jiang C, Fang J. Tumor resistance to anti-VEGF therapy through up-regulation of VEGF-C expression. Cancer Lett. 2014 Apr 28;346(1):45-52.
6. Fang J, Yi S, Simmons A, Tu GH, Nguyen M, Harding TC, VanRoey M, Jooss K. An antibody delivery system for regulated expression of therapeutic levels of monoclonal antibodies in vivo. Mol Ther. 2007 Jun;15(6):1153-9.
7. Fang J, Qian JJ, Yi S, Harding TC, Tu GH, VanRoey M, Jooss K. Stable antibody expression at therapeutic levels using the 2A peptide. Nat Biotechnol. 2005 May;23(5):584-90.
8. Fang J, Yan L, Shing Y, Moses MA. HIF-1alpha-mediated up-regulation of vascular endothelial growth factor, independent of basic fibroblast growth factor, is important in the switch to the angiogenic phenotype during early tumorigenesis. Cancer Res. 2001 Aug 1;61(15):5731-5.
9. Fang J, Shing Y, Wiederschain D, Yan L, Butterfield C, Jackson G, Harper J, Tamvakopoulos G, Moses MA. Matrix metalloproteinase-2 is required for the switch to the angiogenic phenotype in a tumor model. Proc Natl Acad Sci U S A. 2000 Apr 11;97(8):3884-9.